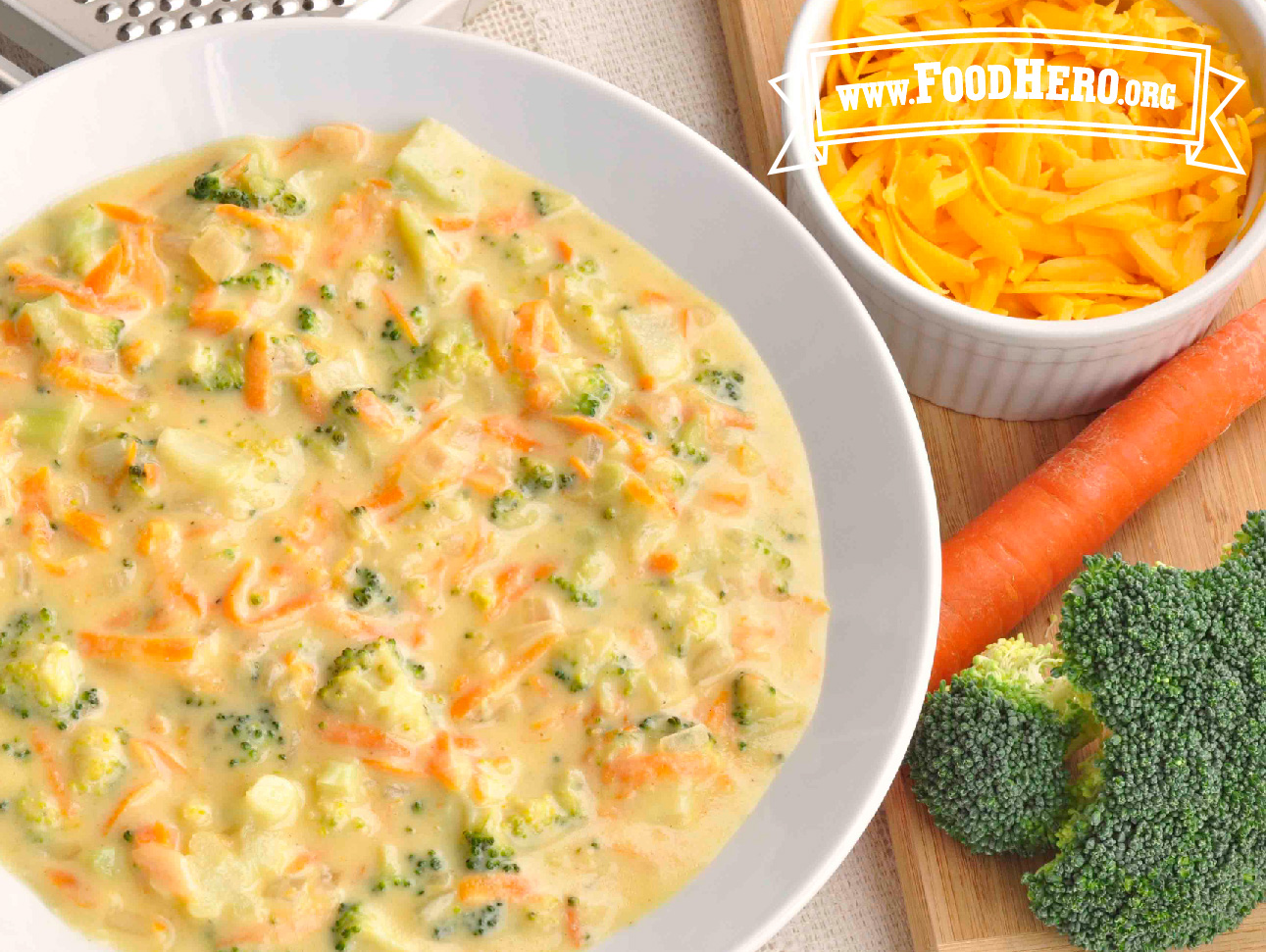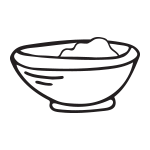 Prep time:
10 minutes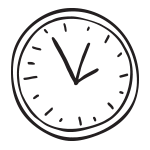 Cook time:
15 minutes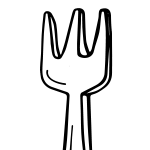 Servings:
4 cups
Ingredients:
1 cup onion, chopped
1 cup carrot, shredded
1 1/2 teaspoons margarine or butter
2 cups broth, any flavor
2 cups broccoli, chopped (fresh or frozen)
1 cup nonfat or 1% milk
1/4 cup flour
1 cup shredded reduced fat cheddar cheese (4 ounces)
1/8 teaspoon pepper
Directions:
1. In a medium saucepan over medium-high heat, saute onion and carrot in margarine or butter until onions begin to brown.
2. Add broth and broccoli. Simmer until broccoli is tender, 5 to 7 minutes.
3. In another container, slowly stir the milk into the flour until smooth. Stir the milk mixture into the soup. Bring to a boil and continue stirring until slightly thickened, 3-5 minutes.
4. Add cheese and pepper. Heat over low heat until cheese is melted. Serve hot.
Refrigerate leftovers within 2 hours.
Get Nutrition Info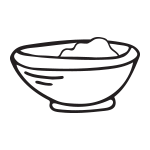 Prep time:
10 minutes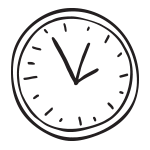 Cook time:
15 minutes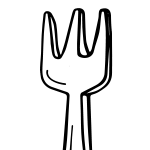 Servings:
4 cups