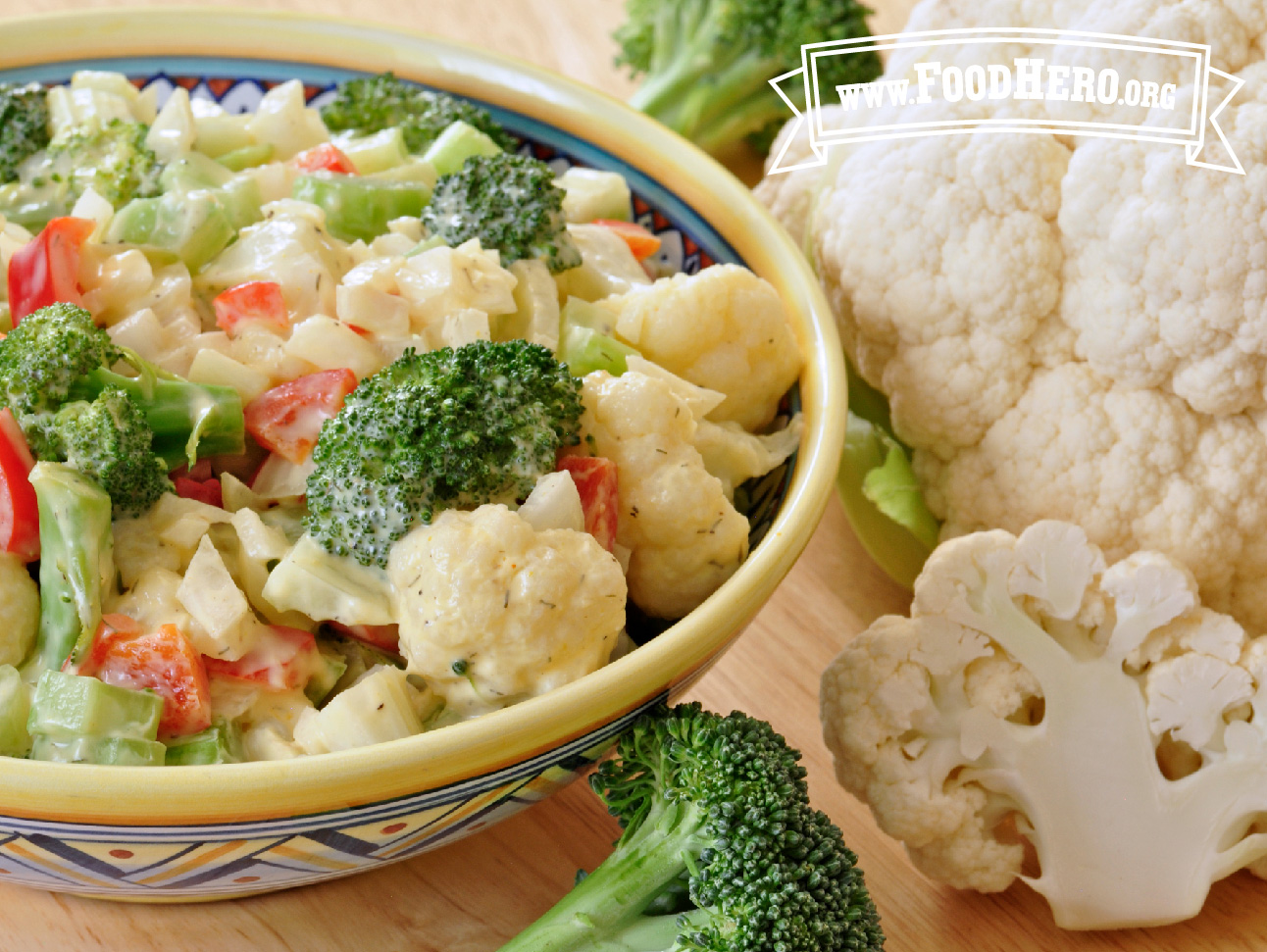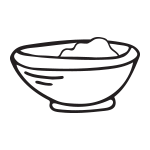 Prep time:
20 minutes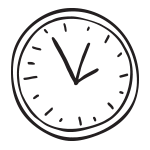 Cook time:
none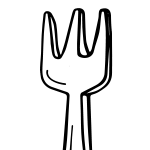 Servings:
5 cups
Ingredients:
4 cups mixed cauliflower and broccoli florets (fresh or frozen)
1 cup celery, diced
1/2 cup onion, diced
1/4 cup sweet bell pepper, any color, seeded and chopped (about 1/2 a small pepper)
1/3 cup light mayonnaise
1/3 cup nonfat plain yogurt
1 tablespoon prepared mustard
1/8 teaspoon each salt and pepper
1/4 teaspoon dried dill weed
Directions:
1. Thaw frozen cauliflower and broccoli and drain liquid. If using fresh vegetables, cook first until barely tender.
2 . Combine cauliflower, broccoli, celery, onion and bell pepper in serving bowl.
3. In a small bowl, mix mayonnaise, yogurt, mustard, salt, pepper and dill.
4. Stir dressing gently into salad. Chill before serving.
Refrigerate leftovers within 2 hours.
Get Nutrition Info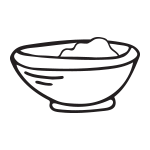 Prep time:
20 minutes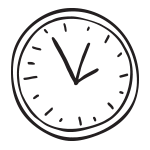 Cook time:
none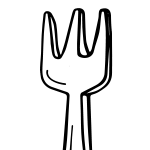 Servings:
5 cups