Lacy Wilson, the Community Wellness Coordinator in Vanderburgh County, worked with the Evansville Vanderburgh School Cooperation Food Service Director and determined that Delaware Elementary would be a great location to start a K-12 food rescue initiative. The food rescue initiative involves re-using, or 'rescuing' pre-packaged food that isn't consumed and distributing that food to other programs.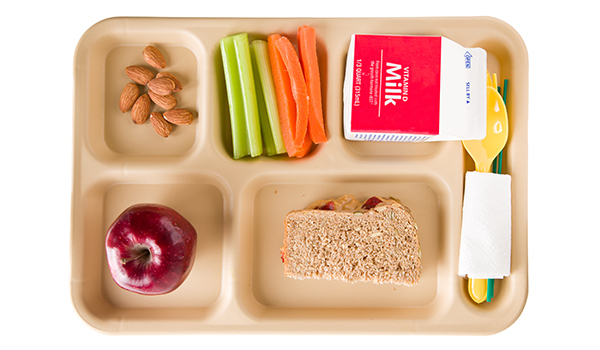 Delaware Elementary was selected because the school has a 97% free- and reduced-lunch rate and a high number of kids eating school breakfast every day. Most of the food that could be rescued would come from breakfast. Two days a week, the unopened, prepacked, rescued food items are sent to the Dream Center, a faith-based after-school program.
From December to April of the 2015-2016 school year, the students were able to rescue 3,034 4 oz. cartons of juice, 303 boxes of raisins, 172 whole apples, 45 yogurts, 36 bags of carrots, 58 apple Bosco sticks, and 30 Peanut Butter Grahamwiches. The rescued food was provided to the kids as snacks while at the center, as well as shared in 'take-home' bags for other family members.
Save