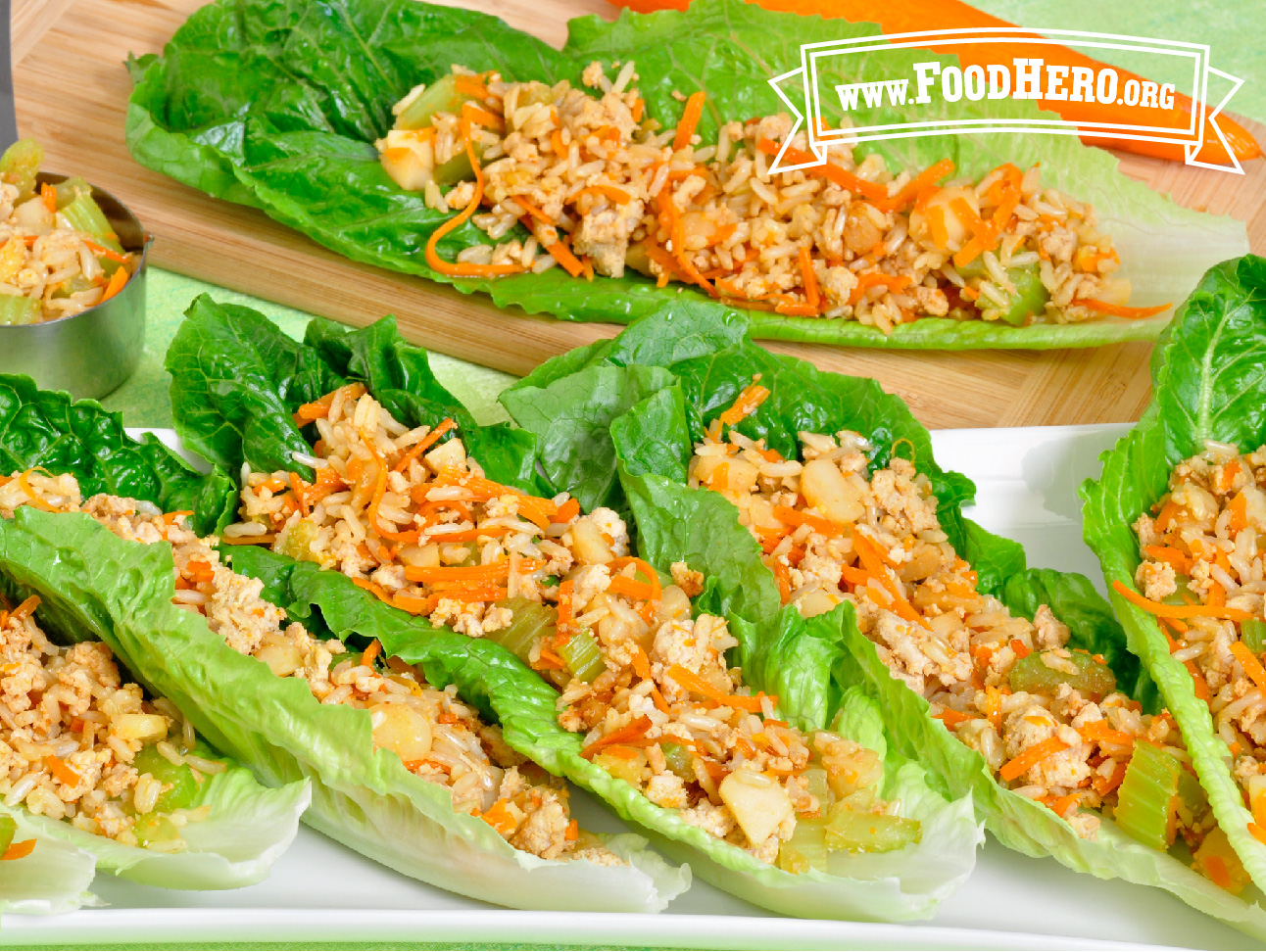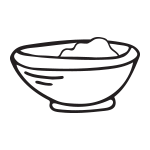 Prep time:
5 minutes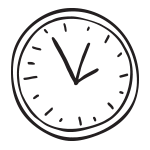 Cook time:
none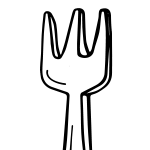 Servings:
6 cups
Ingredients:
3 tablespoons reduced-sodium soy sauce
3 teaspoons sugar, granulated or brown
2 teaspoons sesame oil
1 teaspoon hot sauce
3/4 pound lean ground turkey (15% fat or less)
2 stalks celery, sliced~ medium carrots, shredded
1 tablespoon minced ginger root or 3/4 teaspoon ground ginger
1/4 teaspoon garlic powder or 1 clove garlic, minced
can (8 ounces) water chestnuts, drained and chopped
1~2 cups cooked brown rice
6 large lettuce leaves
Directions:
1. In a small bowl, blend the soy sauce, sugar, sesame oil and hot sauce.
2. In a large skillet, sauté turkey, celery and carrot until the turkey begins to brown, about 10 minutes. Break turkey into crumbles as it cooks.
3. Add ginger and garlic. Cook 2 minutes.
4. Stir in soy sauce mixture and water chestnuts. Cook 2 minutes longer.
5. Stir in cooked rice. Heat through.
6. Serve in lettuce leaves.
Refrigerate leftovers within 2 hours.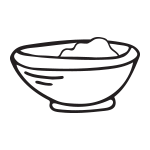 Prep time:
5 minutes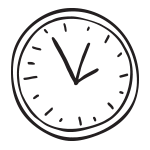 Cook time:
none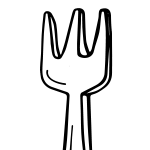 Servings:
6 cups