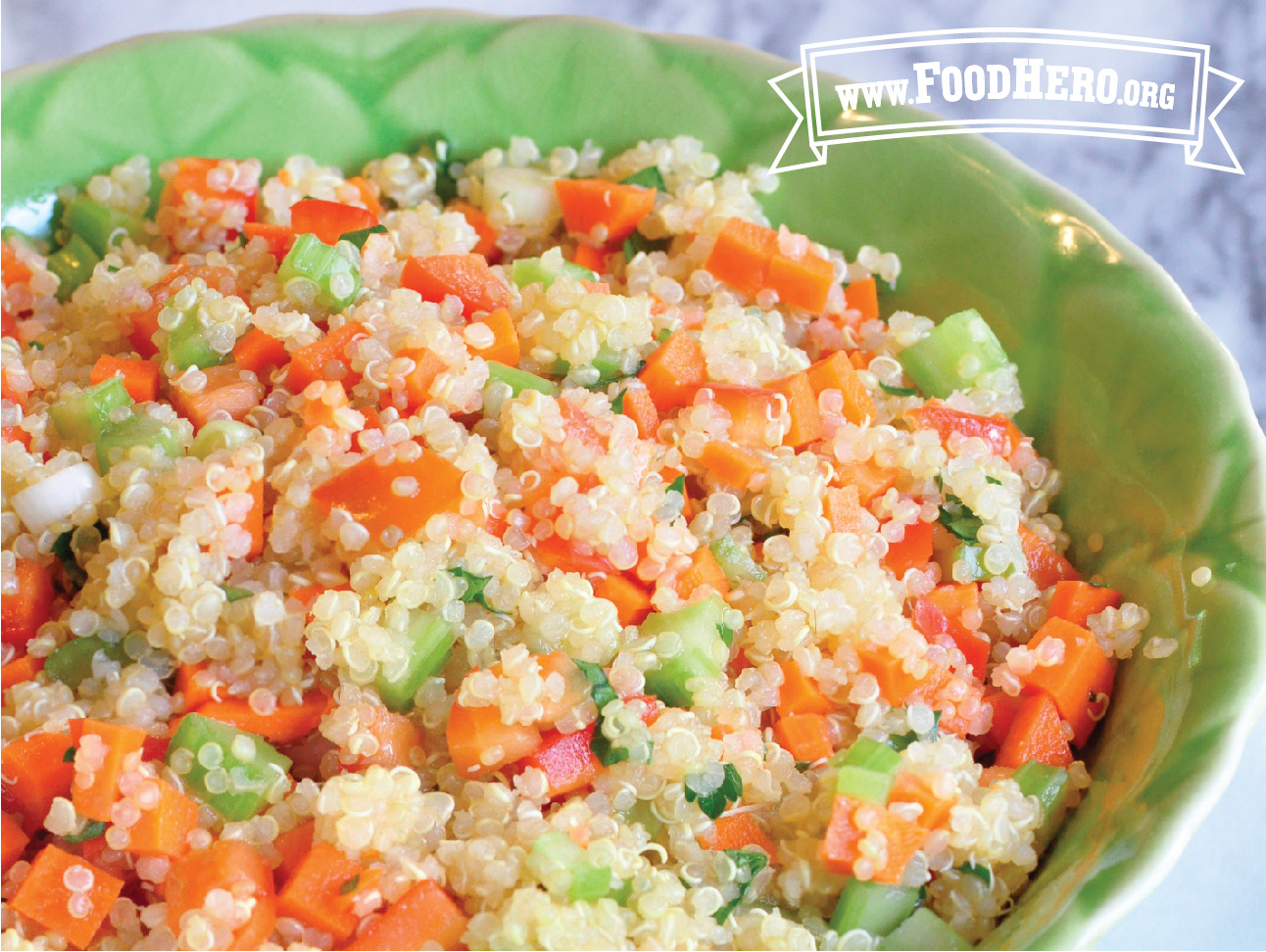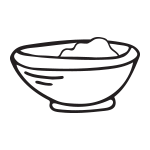 Prep time:
15 minutes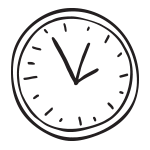 Cook time:
15 minutes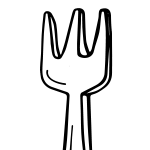 Servings:
6 cups
Ingredients:
1 cup quinoa (dry)
2 cups water or low-sodium vegetable broth
2 large carrots, peeled and diced
3 large celery stalks, diced
1 large red bell pepper, seeded and diced
3 green onions, sliced
3 tablespoons minced parsley
1/2 cup rice vinegar
2 tablespoons water
1 tablespoon vegetable oil
2 cloves garlic, finely chopped or 1/2 teaspoon garlic powder
Directions:
1. Rinse the quinoa in a fine-mesh wire strainer under running water for 1 minute.
2. Bring the water or broth and quinoa to a boil in a 2-3 quart saucepan. Lower the heat, cover, and simmer for 15 minutes. Refrigerate until cool.
3. Meanwhile, combine all the vegetables in a salad bowl.
4. In a small bowl, mix together the dressing ingredients. Add to the vegetables.
5. Add quinoa and stir gently to combine.
Refrigerate leftovers within 2 hours.
Get Nutrition Info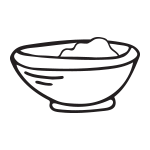 Prep time:
15 minutes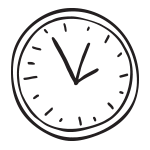 Cook time:
15 minutes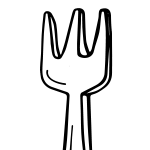 Servings:
6 cups