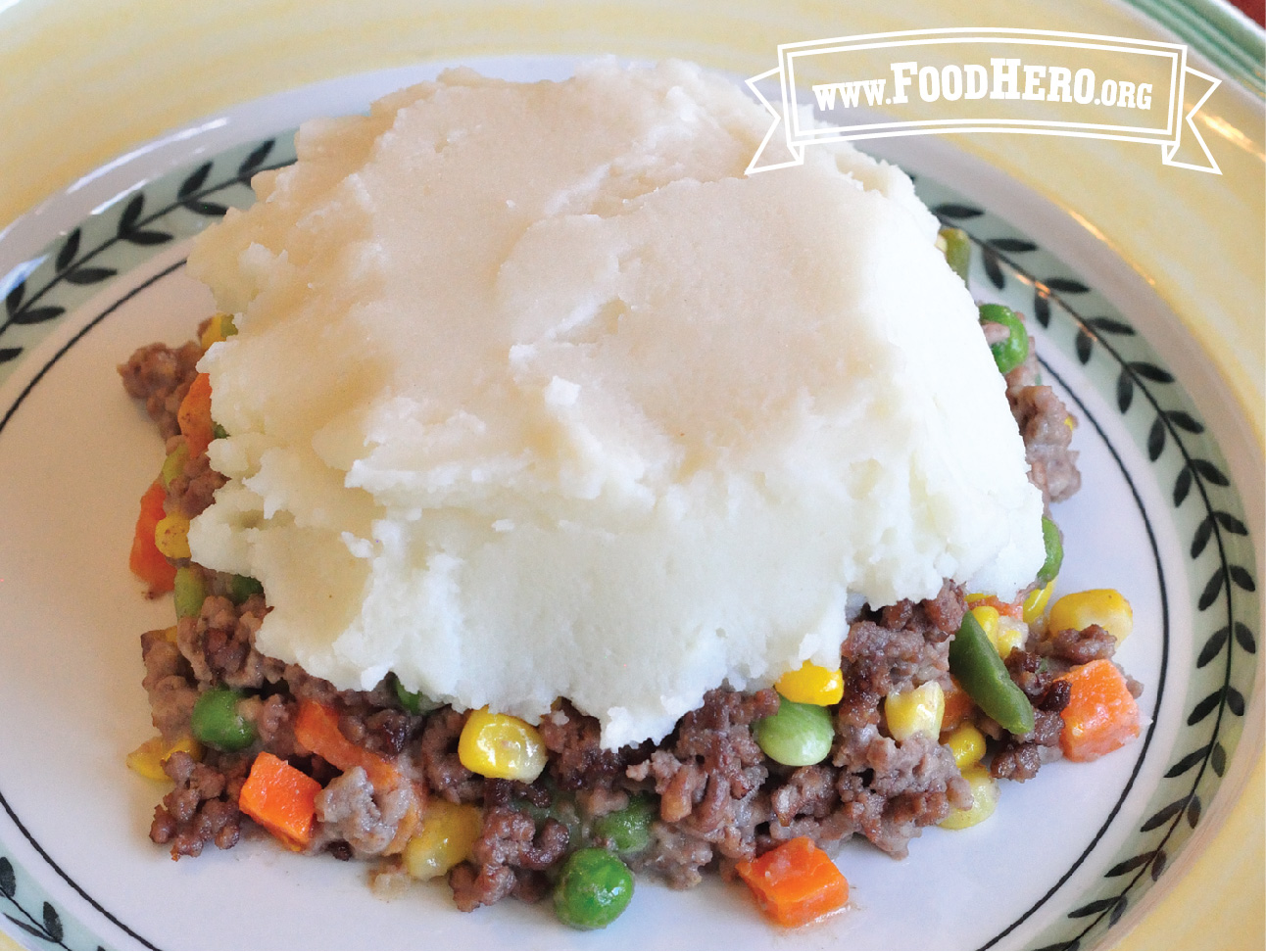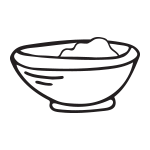 Prep time:
15 minutes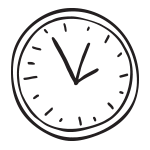 Cook time:
60 minutes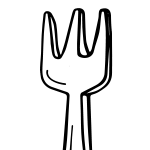 Servings:
10 cups
Ingredients:
2 large baking potatoes, peeled and diced
1/2 cup shredded cheddar cheese
1/2 cup non-fat or 1% milk
1/2 teaspoon salt
1/4 teaspoon pepper
1 pound lean ground beef (15% fat)
1 teaspoon onion powder (optional)
3 tablespoons flour
4 cups frozen mixed vegetables
1 teaspoon or cube beef boullion
1 cup water
Directions:
1. Put diced potatoes in saucepan; add enough water to barely cover. Bring to boil. Reduce heat and simmer, covered, until soft (about 15 minutes.).
2. Drain potatoes and mash. Stir in milk, cheese, salt and pepper; set mixture aside.
3. Preheat oven to 375 degrees. ~Brown meat in a large skillet. Add onion powder, if using. Stir in flour, and cook for 1 minute, stirring constantly.
4. Add vegetables, bouillon and water. Cook 5 minutes until bubbly.
5. Spoon vegetable mixture into 8 inch square baking dish. Spread potato mixture over vegetable/meat mixture.
6. Bake 25 minutes, until hot and bubbly.
Refrigerate leftovers within 2 hours.
Get Nutrition Info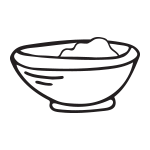 Prep time:
15 minutes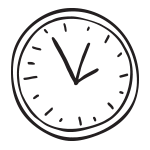 Cook time:
60 minutes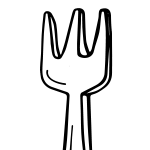 Servings:
10 cups